Flood Mitigation Work on Del Curto
We've got some good development news! The flood mitigation project on Del Curto is well underway.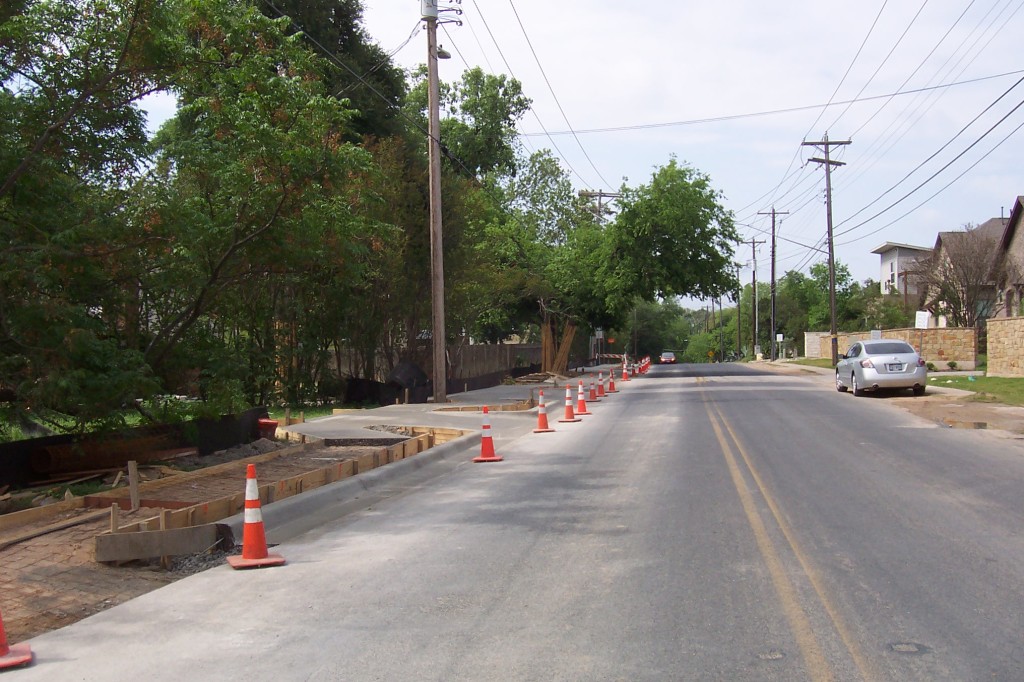 As you are most likely aware, several of our neighbors along a stretch of Del Curto near Bluebonnet have had their homes flooded one or more times due to new development activity. Homes that have been here for decades and never had an issue with flooding, all of a sudden were flooded, some even after just modest rains. The City of Austin (correction) The Developer is installing new curbs and driveway cuts to divert the water down the street. We are certainly hoping for our neighbors that this flooding nightmare is nearing an end.
One can't help but wonder where all this water will go? The hope is it will run south down the hill on Del Curto to the creek. Hopefully this happens without incident to the downhill, uncurbed neighbors. Stay tuned.